SEO Services That Actually Make Money
WE KNOW YOU'VE BEEN BURNED BEFORE
If you haven't been burned by a company producing bad seo services, congratulations! You're part of a very select group of business owners that has not been taken advantage of by a digital marketing agency. Over the past 10+ years, a stigma has grown around digital marketing agencies, that is similar to used car salesmen. There seem to be sharks everywhere that just want to take your money, and keep you on board long enough to reel in another client.
Many of our clients have had their fair share of bad experiences with SEO agencies. At Big Shot Marketing & Design, we pride ourselves on transparency and honesty. We won't promise #1 Rankings within days, because frankly, that's not possible. But we can promise and deliver increased relevant traffic to your website that results in more conversions, and more money in your pocket.
SEO stands for Search Engine Optimization. SEO is a collection of techniques used by digital marketers to improve the rank of a website on search engines like Google. 
There are hundreds of factors search engines use to rank websites. SEO is simply the process of improving the content and performance of a website to hit these key factors. 
Creating relevant content like videos, blogs, and photos, as well as improving load speed, and keyword research are just a few techniques SEO experts use to improve the rank and visibility of any website. WHY DOES MY BUSINESS NEED SEO SERVICES?
93% of all online experiences started with a search engine. So, if you think that SEO isn't really necessary for your company, think again! Improving your ranking on specific search terms is the best way to get relevant traffic that turns into money for your company.
Building and implementing an SEO Strategy is not for the faint of heart, but for some reason, we enjoy doing it!
Get a custom SEO Audit and SEO Strategy for your website at no charge:
WHAT IS AN SEO AUDIT & SEO STRATEGY?
We just asked you to put in some of your information to receive an SEO Audit and an SEO Strategy for your website, but why would you want that if you don't know what either of those things are? We totally agree with you, which is why we're going to tell you EXACTLY what receiving an audit and an set strategy means for your business.
THE IMPORTANCE OF AN SEO AUDIT
Every SEO Strategy starts with an SEO Audit. Without the information and analytics learned from an audit, you will be unable to create a truly effective strategy.
Any SEO audit starts with a visit the website to start collecting information. During this phase, site structure, metadata, and other technical factors are inspected to find areas for improvement on your site.
We also use a few different tools and industry software that allows us to dive deep into your website to find different ways to increase it's ranking. EVERYONE NEEDS AN SEO STRATEGY
Every business owner needs to have and understand their SEO Strategy; it doesn't matter if you're shopping for a new digital marketing agency or not. Has your current digital marketing agency shared their SEO strategy with you?
After conducting research on your specific website during your SEO audit, our SEO experts will conduct research the three following areas of your SEO Strategy:
On-Page SEO
Off-Page SEO
Technical SEO
Your On-Page SEO Strategy includes any optimizations or changes you make to the front end of your website that visitors can see. This would include optimizing headings with relevant keywords, adding internal and external links, and optimizing your menu items.
Off-Page SEO encompasses any optimizations of things off your website. Backlinks are a great example of off-page SEO. Getting high-ranking sites to link to yours, will give your rankings a boost.
Technical SEO involves techniques used not he backend of your site to increase its rankings. One of the most popular technical SEO strategies is increasing the speed of your site. READY TO IMPROVE YOUR SEO?
We'll send you an SEO Audit and SEO Strategy for your website at no charge:
SEO SERVICES TECHNIQUES THAT INCREASE TRAFFIC TO YOUR WEBSITE
You have probably heard the term "keyword" countless times while discussing digital marketing, but do you know what it means?
Keywords (also known as "search queries") are the phrases searches type in while using search engines. All of the content on your page including headlines, text, and images on your site should reflect the specific keywords you are trying to rank for.
Our SEO professionals spend time researching the industry your business is in, the products or services you offer, and your desired conversion goals to come up with the best keyword strategy for your website.
Any effective SEO campaign must start with proper keyword research. It's not just about finding relevant keywords to optimize, but rather finding relevant keywords that your site can actually rank for. Optimizing your website for incredibly competitive keywords, won't be as successful as finding more specific terms that fit your website best. After conducting keyword research, you'll want to optimize the content on your pages to match those phrases, so Google (and all other search engines) understand the phrases you are trying to rank for.
There are many factors that go into on-page optimization but the "top three" factors are content quality, media, and responsiveness.
Search engines will rank quality content higher. It's that simple. If you want your business to rank high in search engines, your website needs to provide quality information to answer search queries. Formatting your content correctly is also critical. This ensures search engines can crawl and read your content correctly so your website gets the rank you deserve.
Incorporating media on your pages makes your website more engaging for visitors, which decreases your bounce rate and increases your search engine ranking.
Having a responsive web design is critical for any website that is currently live. The majority of internet surfing is now done from a mobile phone. Because of this, your website needs to be able to adapt to the size and shape of a mobile phone, and still offer the same engaging experience as the desktop view. One of the most important things to understand about SEO is that it's not a one-off project. Optimizing the current content on your site is a great first step to an SEO Strategy, but you still need to do more. A website must keep getting updated with quality content to remain relevant in the eyes of search engines. If a website doesn't show any new content being published, search engines will not give it a higher ranking.
New content doesn't always have to be new core pages to your website. One of the best ways to add new quality content to your site is by using blog posts. You can also add more detailed content about your business and the types of services or products you offer.
Unfortunately, optimizing your website once won't get you very high in the rankings, and won't keep you there very long. Continuously publishing quality content is the best way to keep and increase your rankings on your site. READY TO IMPROVE YOUR SEO?
We'll send you an SEO Audit and SEO Strategy for your website at no charge:
Search Engine Optimization (SEO) FAQ
Ask your SEO Question below!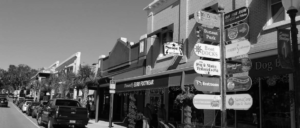 How Does SEO Help Small Businesses? Business owners all over the world understand the importance of search engines like Google, Bing, Yahoo, and Duck Duck
Read More »