Basic SEO Checklist for 2023
Everything you need to start your new SEO journey.
While there are many complicated techniques SEO professional use, there are a few basic strategies you can use to improve the performance and visibility of your site. If you want to get started in the seemingly magical world of SEO, keep reading! 
Set Up Google Search Console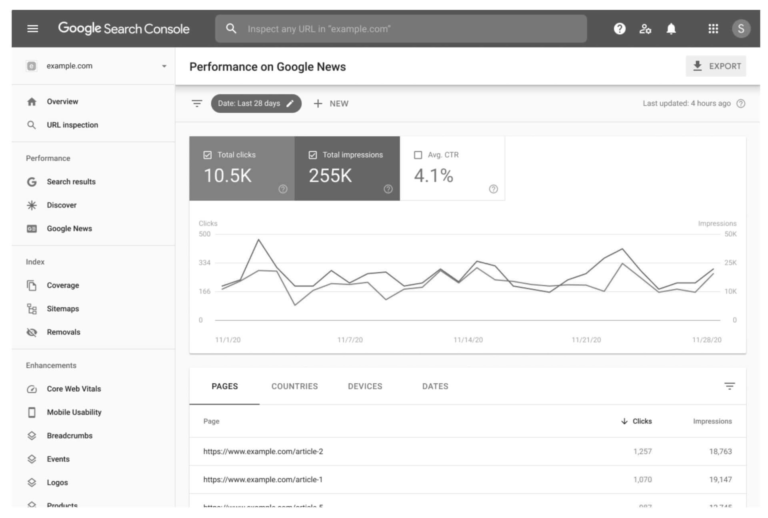 Google Search Console is an amazingly insightful tool you can use to track your site's performance with organic search results. You're be able to see which keywords you rank for, see if there are any technical issues on your website, and track your current organic search positions. The best part about this tool is that it's FREE. I'm sure you've seen many different SEO software companies charging upwards of $500 a month. You don't need all of that. Google Search Console is a great entry-level software that can give you important insights on your website's performance.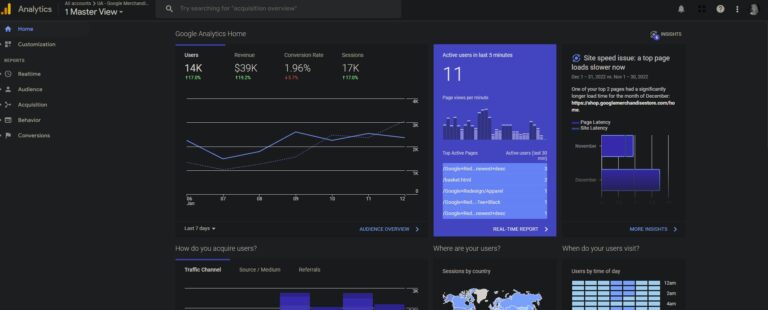 Google Analytics is another free tool provided by Google. Once set up, it can provide you with amazing tracking capabilities and behavioral insights on your website visitors. Google Analytics can tell you where your visitors are coming from, whether they are coming from social media, organic search, paid search, or any other channel. This can help you determine which of your digital marketing channels is successful, and which one might need some extra work. 
Google Analytics can also give you more crucial SEO information like the average duration of your visitors, bounce rate, visitors' geographic locations. The importance (and even the definition) of some of these terms might not be obvious right now, but they will be soon. Google Analytics is one of the most important tools to use during any type of SEO work.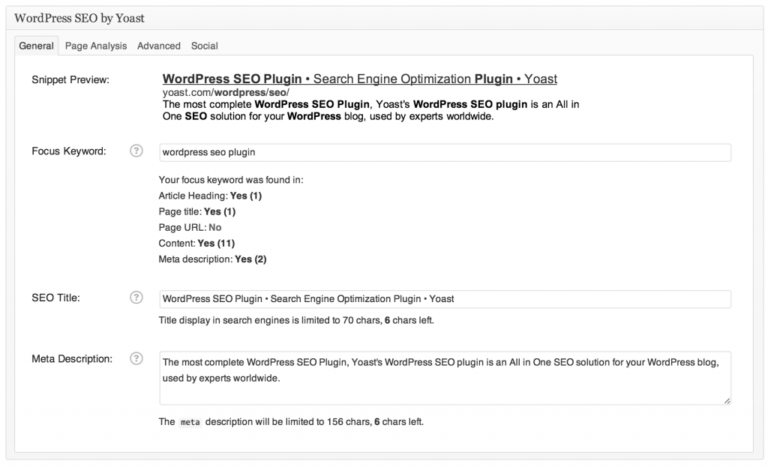 Yoast SEO is one of the most popular WordPress plugins on the planet for a reason. It helps you easily optimize the content on your pages with a clear and easy to follow checklist. It also helps you with the some technical SEO as well. It can create sitemaps and edit your robots.txt file all from the WordPress dashboard of your website. 
If you have ever heard the term "SEO" before, you have probably heard the term "keyword". You know that SEO has to do with using the right keywords on your website, but what does that mean exactly? 
Discover Longtail Keywords With Google Suggest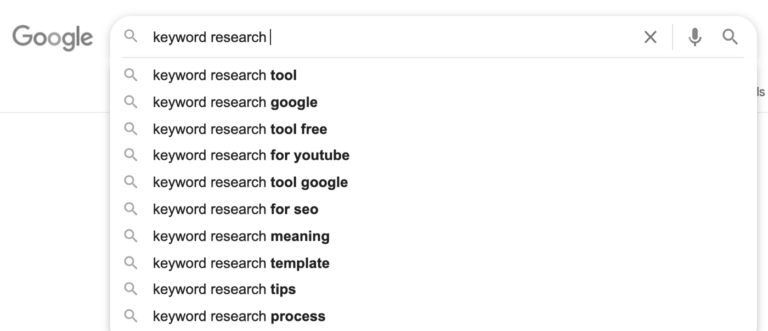 What is a longtail keyword? We're so happy you asked. Longtail keywords refer to search phrases that have three or more words. For example "keyword research tool" is an example of a longtail keyword. Longtail keywords have lower competition, therefore, they are easier to rank for if you are just getting started with SEO. Longtail keywords are also more detailed. Because they are more detailed, longtail keywords also have a better conversion rate, meaning the people searching these key terms are more likely to purchase your product or services.. All in all, longtail keywords are great when first getting your website ranking. They are easier to rank for, and have better conversion rates than other more generic keywords. 
Google Suggest helps you find popular phrases that are related to the keyword ideas you already have in mind. This will help you figure out which keyword phrases you should use while writing the content on your website. 
Find Best Keywords In The Google Keyword Planner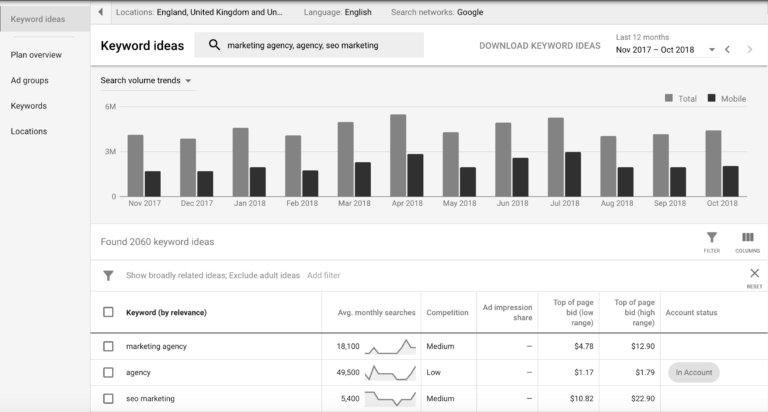 Don't have any keywords in mind? Not sure which keywords are actually good to use? The Google Keyword Planner is Google's official keyword research tool. Even though it was originally designed for Google Ads, it's an incredibly useful (and more importantly, free!) tool to use as an easy way to find keywords to use for your website.
All of the tools above, are a great (and free) way to dip your toe into the SEO world. SEO may not seem relevant for your business, but trust me, it is! If your business is not ranking high for related searches, that another business is. You could be losing hundreds of leads a month because you are not visible in Google Search Results. 
If you have any detailed questions, or if you want to get into more detailed SEO tactics, contact us!